Practical: How To Buy Bitcoin
At the start of your Bitcoin & crypto journey, but unsure how to buy your first bitcoin?
No need to worry! We have you covered with this guide explaining the basics of buying bitcoin, complete with a video walkthrough using Binance.
We take you from 0 to 100—covering the best exchanges to use, how you can buy a fraction of a bitcoin (BTC), the buying process and what to do about storage.
Summary: Buying My First Bitcoin
If you're a visual learner, see the steps below. We also provide an example of buying Bitocin with Coinbase!
If you're new to crypto, the process will look something like this:
Find a reputable exchange.
Create an account.
KYC and fund your account.
Purchase.
Store your Bitcoin.
Remember, You Don't Need To Buy A Whole Coin!
A common misconception is you need to purchase Bitcoin in whole coins.
This is not true—you can buy a small fraction of bitcoin! It allows anyone to begin their Bitcoin journey.
You can buy a fraction of a bitcoin because BTC is priced in 'Satoshis' or 'SATs'. The SAT to bitcoin ratio is 100 million satoshis to one bitcoin.
If you bought $100 of Bitcoin at the current market price ($~45K), you'd receive ~0.0017 BTC or 170000 SATs.
So no need to worry if you can't afford a whole Bitcoin! There are a lot of SATs to go around!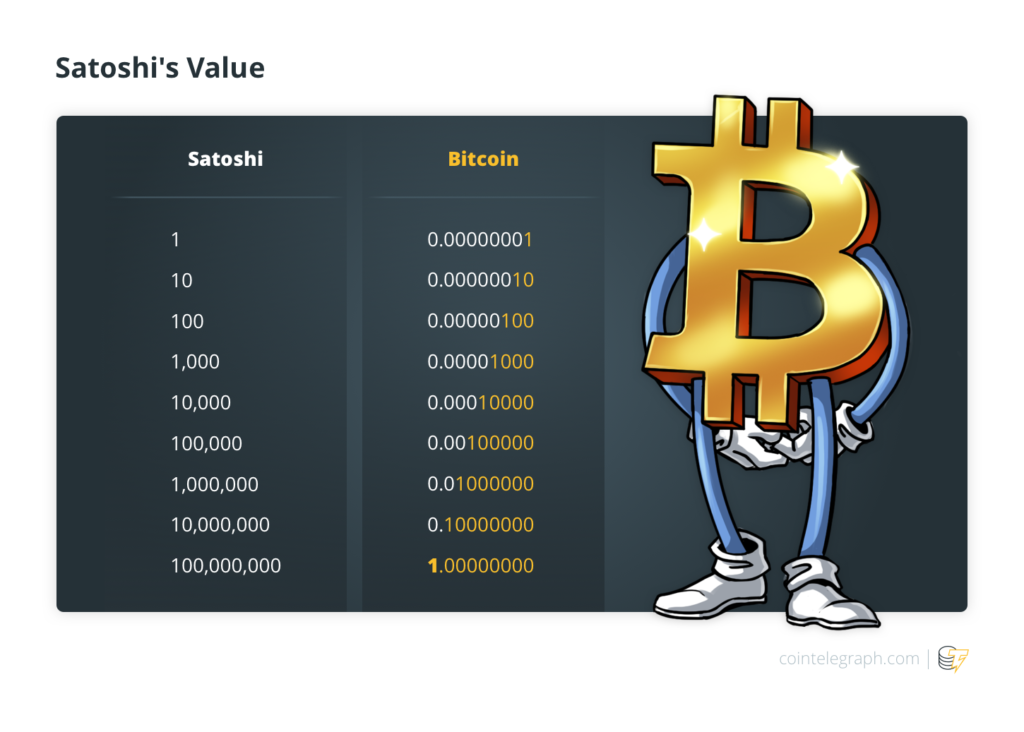 Find An Exchange
The easiest way to buy Bitcoin is through an exchange. It's the most straightforward and lowest-cost way to turn your fiat into Bitcoin.
The exchange you choose entirely depends on
The country you reside in—some countries may not serve you or restrict your trading.
Does the exchange support your local currency? Choose an exchange that supports your fiat currency. If not, you may have to pay extra fees or be unable to deposit.
Reputation—it's essential to use trusted exchanges.
Our Top 5 exchanges are as follows:
Binance: Competitive rates & a wide selection of cryptocurrencies (note U.S. users need to use Binance.US).

Binance is also fantastic for AUD deposits for no fee via Pay ID.

Coinbase: Simplest to use for beginners. Double-check selling is supported in your country (Australian users may have trouble withdrawing).
Kraken: Reputable exchange with many different services.
Gemini: Simple layout and one of the most trusted, audited and compliant exchanges.
FTX: Great for traders, a bit confusing for beginners. Extremely reputable.
The prices on these exchanges will be very similar, and all have strong reputations.
For Australian users
BTC Markets has relatively low fees and spreads. Whilst it has a relatively low number of cryptocurrencies listed, the exchange is great for buying BTC and ETH.
Zipmex is the largest crypto exchange in the Asia-Pacific. It too has relatively low trading fees and a mobile app. Zipmex also offers daily rewards through its ZipUp+ offering. (Visit Zipmex's Support Center to learn more.)
Independent Reserve has some of the most competitive Bitcoin rates and strong insurance policies. The exchange launched in 2013 and is widely trusted largely because of its longevity.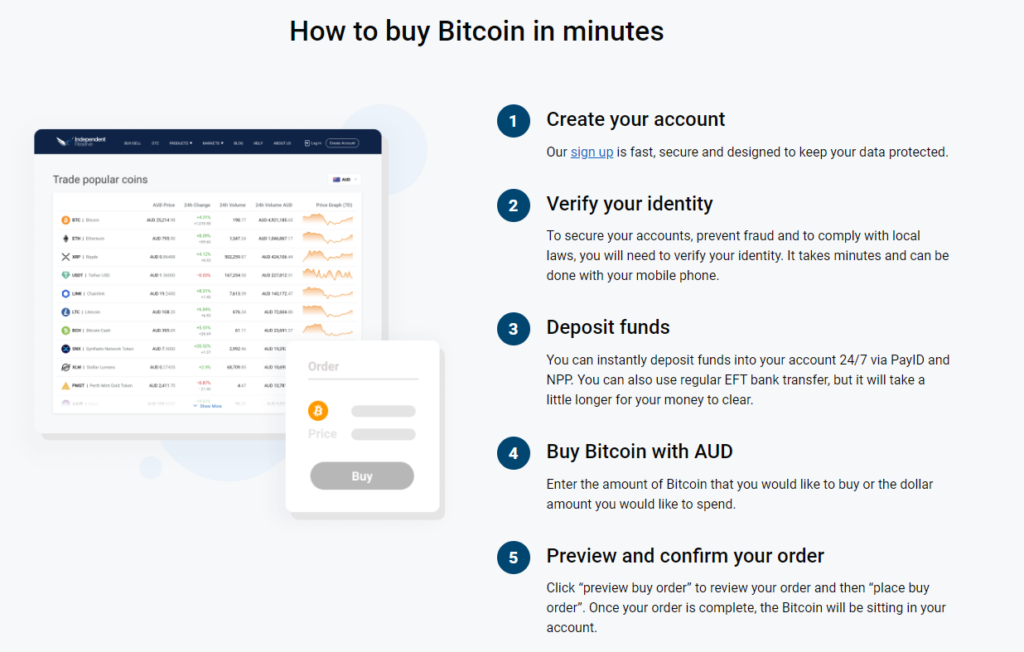 CoinSpot is another popular Australian crypto exchange. Ensure you buy from their 'Markets' page, as otherwise you may buy at a price that is higher than the market rate.
Analyst take (Nick)
I'd suggest Binance as the best all-around exchange and Coinbase for ease of use.
BTC Markets and Independent Reserve are great for Australian users. However, Binance does support no fee AUD deposits.
Buying Bitcoin on Binance
Register via Binance
Navigate to the 'Register' icon on Binance to create an account, ensuring you're on the official website.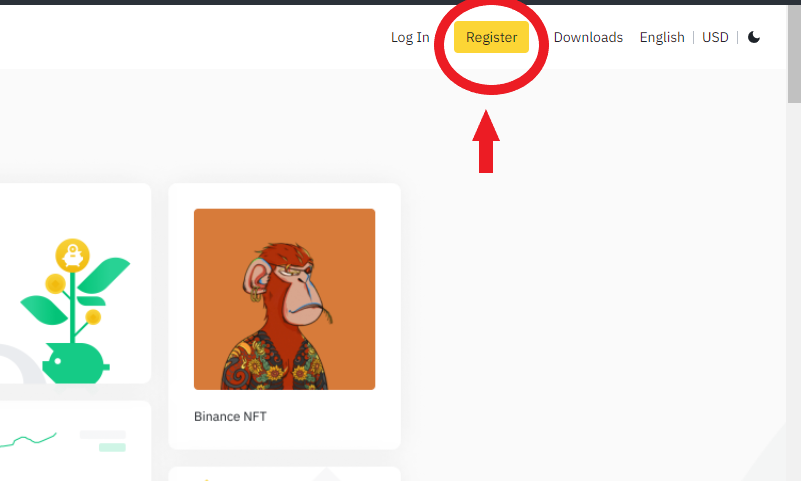 Either sign up with your phone number and email or use Apple ID.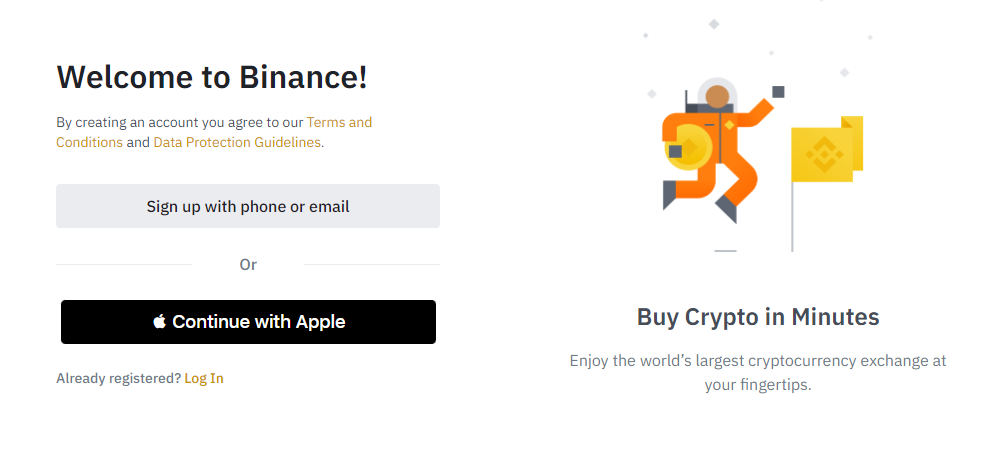 You'll need to follow routine personal questions.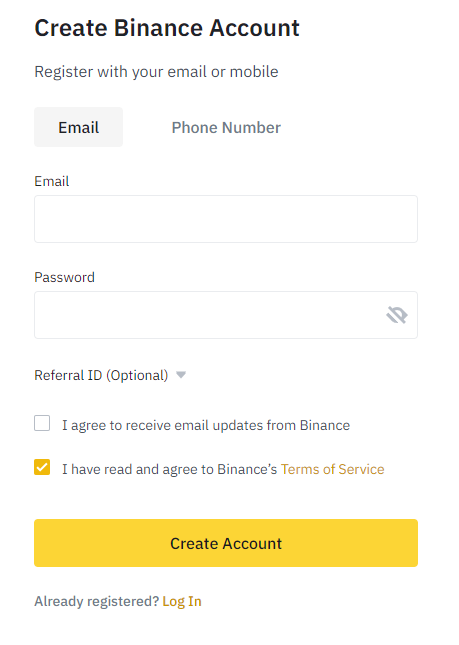 2. Complete KYC & verify the account
Unfortunately, KYC (Know Your Customer) is a necessary evil these days and is required on most major exchanges to deposit and withdraw cryptocurrency.
Click 'Verify' to complete KYC.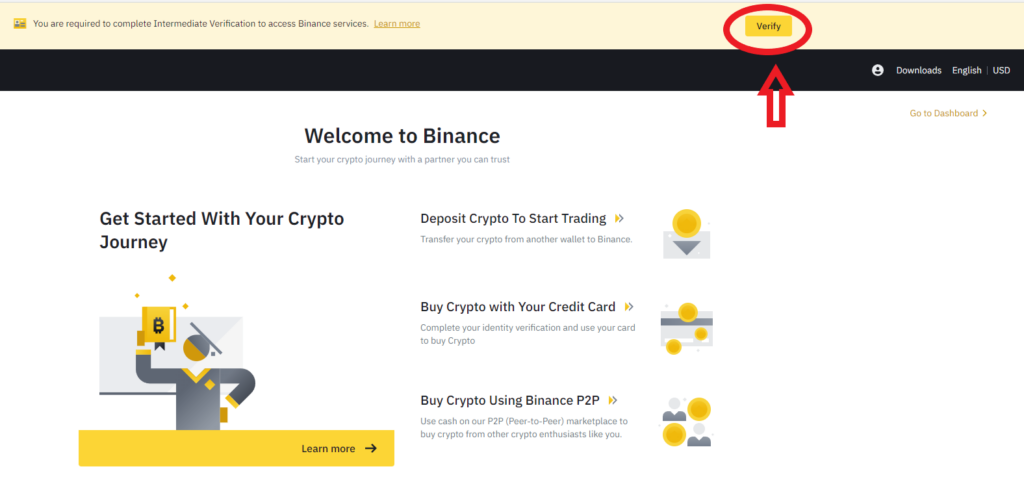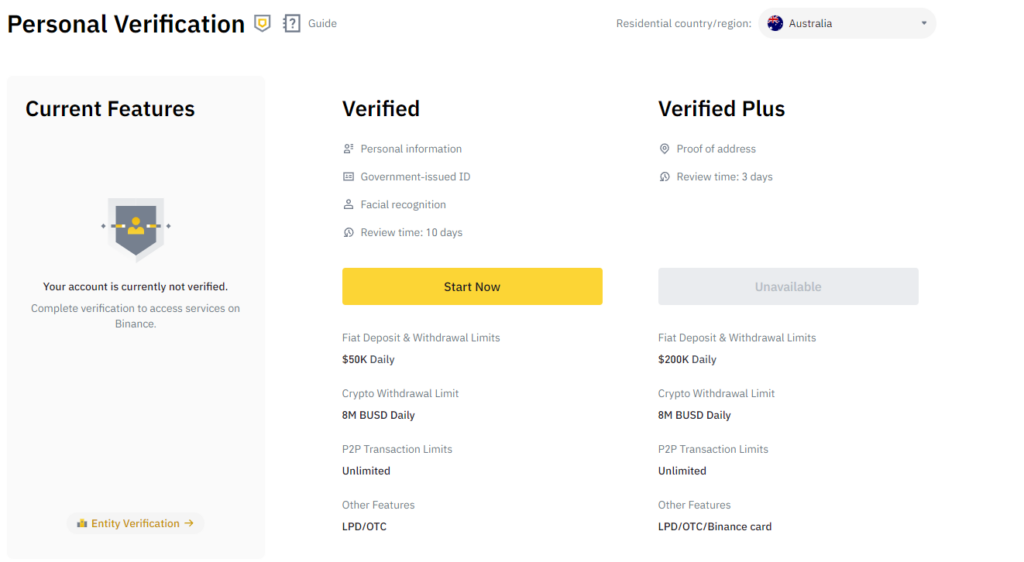 After you have submitted your KYC, wait for an email from Binance, and you should be ready to start buying!
3. Set up 2 Factor Authentication (2FA)
Before you buy Bitcoin or deposit fiat currency, it's highly suggested to activate 2FA.
This is an added security measure—in case someone gets your password, they'll also need your 2FA codes to get into your account.
Head to 'Security' via your profile in the main menu.
READ: What Is Two-Factor Authentication (2FA)?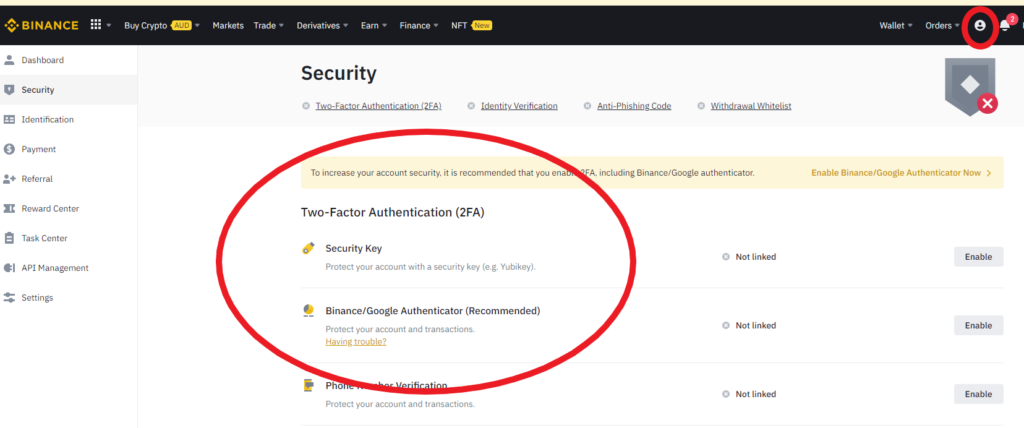 4. Deposit to Binance
Once you've made an account and completed KYC, you can now deposit!
Navigate to the 'Buy Crypto' tab and choose your native cryptocurrency.
A bank deposit is the best option: It is mostly always free.
You can also deposit via credit/debit card or use third party services like BANXA—although fees are much higher than simple bank transfer.
If you are Australian, PayID offers instant and free deposits.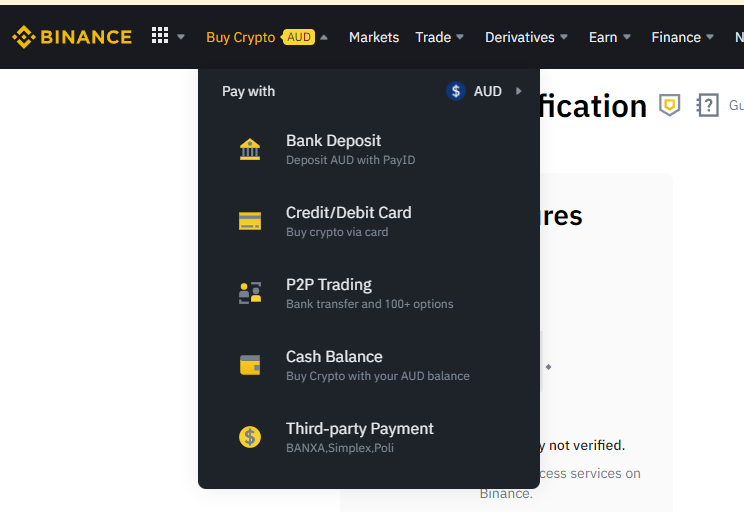 5. Purchase Bitcoin
Now that you've created an account, KYC'ed and deposited fiat currency, you can buy Bitcoin!
Head to 'Trade' and you can either use 'Convert' or 'Spot'.
The easiest way: use convert
The quickest way is to use 'Convert' to swap your fiat for cryptocurrency with a simple swap.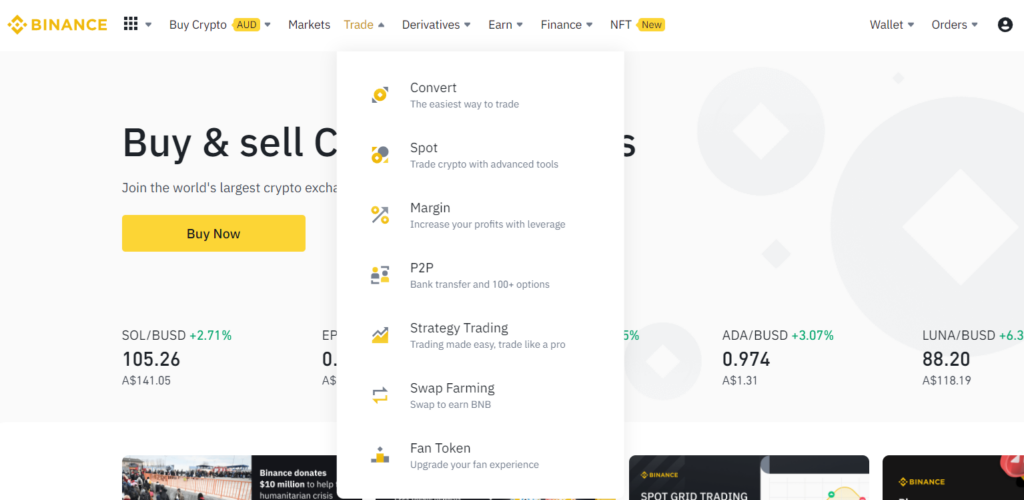 You can either choose 'Market' or 'Limit'.
For the quickest transaction, we suggest 'market'.
Market: Will swap according to the current rate of exchange on Binance.
Limit: Creates a specific price you want to buy and sell. For example, if you only want to buy Bitcoin for under $40,000—it will wait until that price is hit to execute the transaction.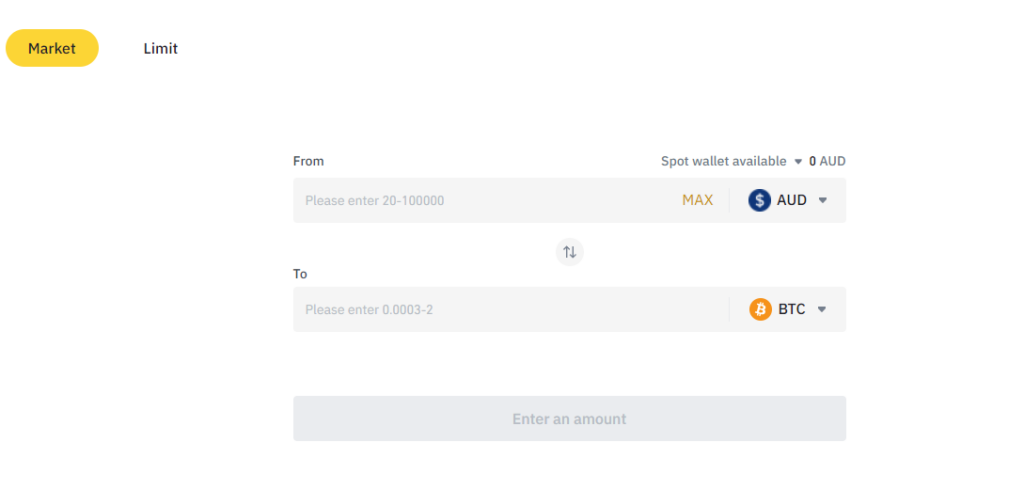 Click accept and confirm the transaction.
You have now bought Bitcoin!
More complicated: Spot
A more complicated way to trade is using an order book. You'll need to find the cryptocurrency pair you wish to trade, such as BTC/AUD or BTC/USDT. Find this in the search bar on the top right-hand side.
This gives you the option to set a limit order or buy at the market price.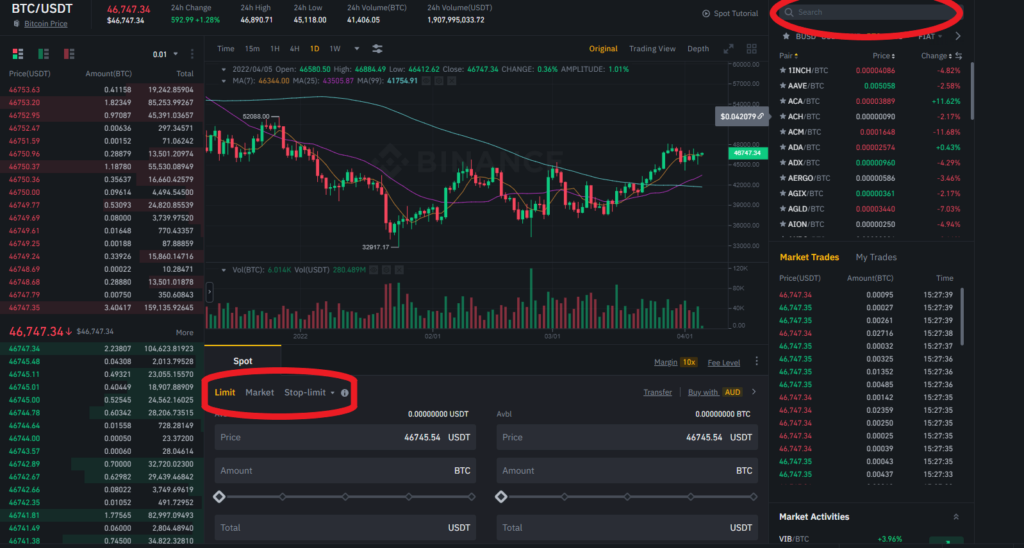 5. View your Bitcoin
To confirm the Bitcoin is in your account, navigate to your 'wallet'.
Your Bitcoin should now appear in your wallet.

6. Storing your Bitcoin
You can either:
(i) keep your Bitcoin with the exchange.
(ii) or move to private storage.
Keeping on Binance?
If you have a small amount of crypto, it might be worth keeping it on the exchange until you buy a 'significant amount'.
Ensure 2FA is activated when keeping cryptocurrency in your exchange wallet.
Withdrawing to a private wallet
You're technically not in control of your Bitcoin until you withdraw to a private wallet.
It's highly suggested to use a hardware wallet to store your Bitcoin.
Head to 'withdraw' in the wallet and input the receiving address, ensuring to select only the Bitcoin network.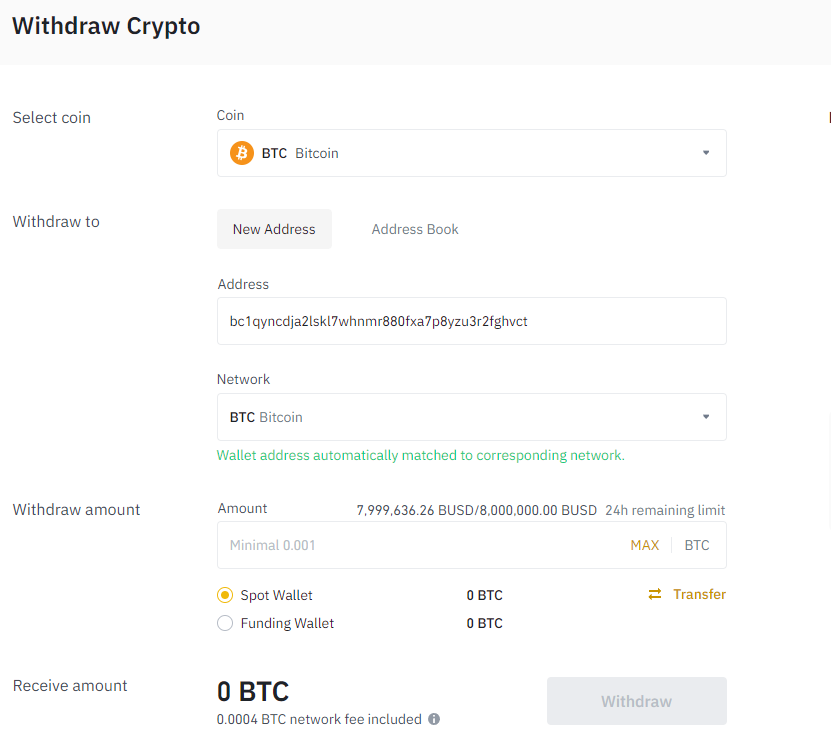 If you're withdrawing to a private Bitcoin wallet, you'll need to locate the 'receiving' address.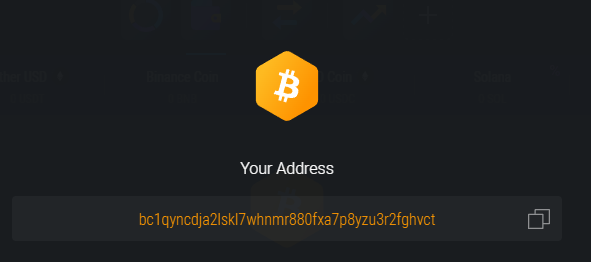 For more information on crypto storage, see our Ultimate Guide to Storing Cryptocurrency.
Buying Bitcoin on Coinbase
Coinbase is perhaps the easiest, most reputable crypto exchange out there.
Try and give Coinbase a go for easy Bitcoin purchases!
If you're still unsure, see this guide.
Sign up: Navigate to the official Coinbase website [.com address] and click 'Get Started'.

Alternatively, use the Coinbase exchange app.

2. Create your account: It'shighly recommended to use a brand new randomly generated password using a password manager.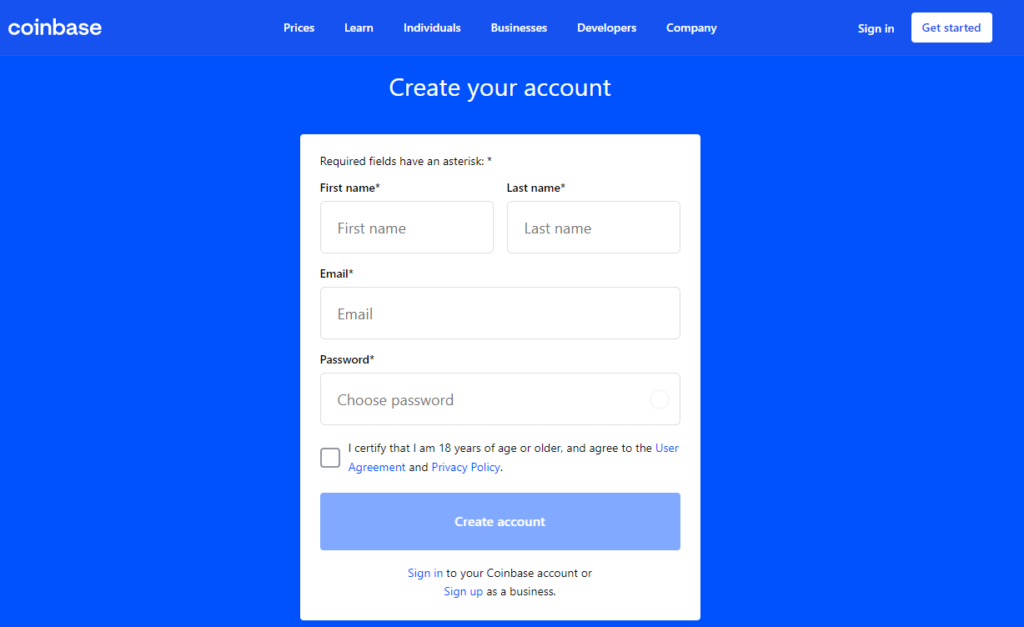 3. Check if selling is supported in your country: In some countries, you may not be able to sell your crypto or withdraw it. For this reason, we recommend Binance.
For a complete list of selling and unavailability, see this Coinbase explainer.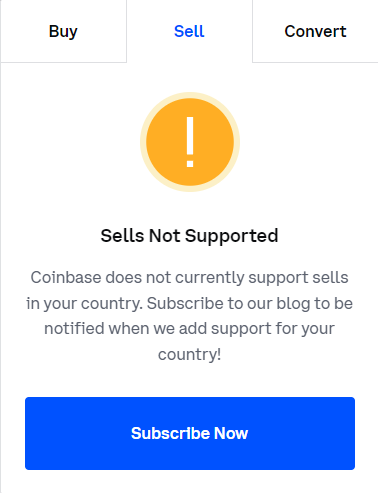 4. Add a payment method: Once logged in, you'll need to enter a payment method.
Tap on the payment method box and connect a payment method. You can use a bank account, debit card or initiate a wire.
5. Start a trade: You can trade for Bitcoin in 2 ways on Coinbase.
(i) Initiate a trade via the 'Trade' tab and hit the 'Buy' button next to Bitcoin.

(ii) Alternatively, hit 'Buy / Sell' on the top right of your main menu. Select Bitcoin to 'Buy' and select your payment method.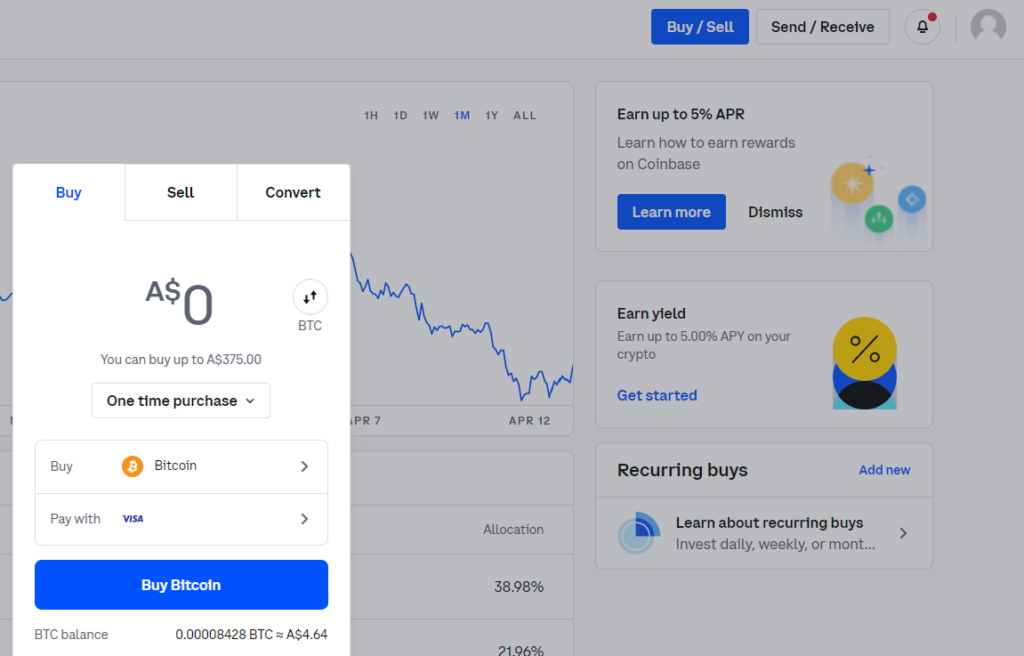 6. Finalise your purchase: Tap 'Review Buy' when ready. You'll see the details of your purchase. Ensure everything looks good, and then confirm your purchase.
It's that simple, you've bought Bitcoin!
7. Store your Bitcoin: Similar to the Binance example, the final step is whether you want to transfer to a private wallet or keep your Bitcoin on Coinbase.